UFCJC Public Relations Professor Linda Hon to Retire in July 2022
Linda Hon, University of Florida College of Journalism and Communications (UFCJC) Public Relations professor, will retire in July 2022 after a distinguished 28 years at the College.
During her tenure, she was a public relations faculty member, served seven years as Executive Associate Dean, and nine years as Program Director for Public Relations and Social Advocacy.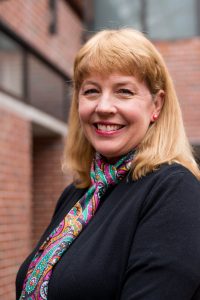 Hon's teaching areas of expertise included digital social advocacy and public relations theory and research. Her research focused on grassroots activism in the digital era. She also has conducted research on evaluation, relationship management, and gender and diversity issues in public relations. She served on 33 doctoral committees, 15 as chair, 94 master's thesis committees, 31 as chair, and 37 master's non-thesis committees, 19 as chair or co-chair.
Hon, who served as the Al and Effie Flanagan Professor of Journalism and Communications and a 2000 UF Research Foundation Professor, is a highly regarded public relations teacher and scholar. Her service to the academic community included:
Inaugural member of the Institute for Public Relations' Commission on Public Relations
Inaugural member of the Plank Center for Public Relations Leadership Advisory Board
Editor of the Journal of Public Relations Research from 2000-2005
Inaugural Supervisor for the Journal of Public Interest Communications
Hon has received numerous awards including:
2001 "Pathfinder" Award for Best Recent Program of Research in Public Relations given by the Institute for Public Relations.
Induction into the PR News'Measurement Hall of Fame in 2012
2016 Plank Center "Milestones in Mentoring" Award
2021 Outstanding Doctoral Mentor Award
2020-21 UF Doctoral Dissertation Adviser/Mentoring Award
Posted: July 6, 2022
Category: College News, Diversity News and Profiles
Tagged as: Linda Hon