Jasmine McNealy Appointed Technology Advisor for Federal Trade Commission's Office of Policy Planning
Jasmine McNealy, University of Florida College of Journalism and Communications associate director of the Marion B. Brechner First Amendment Project, will join the Federal Trade Commission's Office of Policy Planning as Technology Advisor in the Chief Technology Office.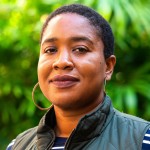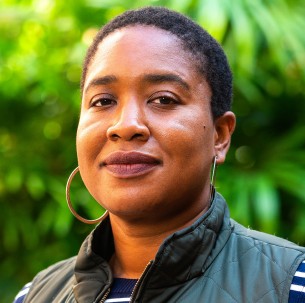 The appointment, which is initially for one year starting June 20, is under the auspices of the U.S. Intergovernmental Personnel Act Mobility Program, which provides for the temporary assignment of personnel between the Federal Government and state and local governments, colleges and universities, and other organizations.
McNealy was recruited to help advise on issues related to data abuse, surveillance technologies, and the related implications of marginalized communities, about which she has published numerous articles and research. Most recently, she has published research on the possible effects of algorithmic systems, how information distribution organizations play a role in the dissemination of information and collection of data, defining frames of ethics and the complexity involved when it comes to describing and communicating ethical uses of technology, and how language can influence technology perceptions.
In addition to her role at the University of Florida, McNealy is a visiting fellow at the Shorenstein Center on Media, Politics and Public Policy at Harvard Kennedy School, and former fellow at the Stanford PACS Digital Civil Society Lab, Berkman Klein Center for Internet & Society at Harvard University, and the Data & Society Research Institute. She is currently Co-Chair of the International Communication Association's Standing Committee on Inclusion, Diversity, Equity, and Accessibility.
Posted: June 7, 2022
Category: College News, Diversity News and Profiles, Marion B. Brechner First Amendment Project News
Tagged as: Jasmine McNealy, Marion B. Brechner First Amendment Project