Five Questions With…Eliot Kleinberg
"Five Questions With…" is a series of profiles of CJC graduates and the career paths they chose.
Eliot Kleinberg, B.S. Journalism 1978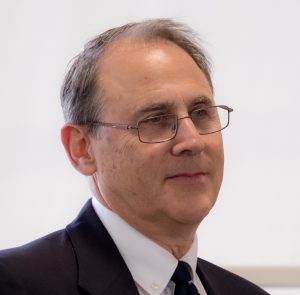 1. Tell us about your career before you retired.
I retired in December 2020 after more than 33 years at the Palm Beach Post. I was always a reporter. Never wanted to be an editor. I wanted to write. I did several stints covering local government and breaking news (crime and courts.) I also wrote numerous travel and history pieces and two history columns; one that ran for two decades in the Post and one that ran for three years in two dozen Florida newspapers. If you count my first paid freelance piece in 1976 for a Gainesville entertainment newspaper, I've written professionally for nearly a half century.
Although I'm retired from daily journalism, you never really retire from writing. I am as busy as I ever was. I do several freelance articles a year for newspapers and magazines. I operate a blog on bad writing and how to fix it called "Something Went Horribly Wrong." I do several talks a month. And I am finishing my trilogy of novels about 1920s Miami police detective Nate Moran.
2. Why did you choose to come to the UF College of Journalism and Communications?
I'd grown up in a newsroom. My dad ran the Miami News. Between us, we would work in the newspaper business in South Florida continually for 72 years. When I entered college, I foolishly believed I did not want to work in his shadow and should instead be a lawyer. I had to choose an undergraduate curriculum that worked with pre-law, and since I already had a background in journalism, it seemed a good path. My decision would loom large when I later opted to reject the law.
3. How did your time at CJC help prepare you for this current position?
Every one of my classes was like boot camp. In my early news-writing classes, students would get one grade drop for every typo and a failing grade for even one fact error. The first half dozen pieces I wrote for [Journalism Professor] Buddy Davis' editorial writing class failed. A media law class made me realize I was better at media than law. The lessons from [Journalism Professor] Jean Chance's Fact-Finding 201 class I used every day of my professional career. All of that made me the journalist I am.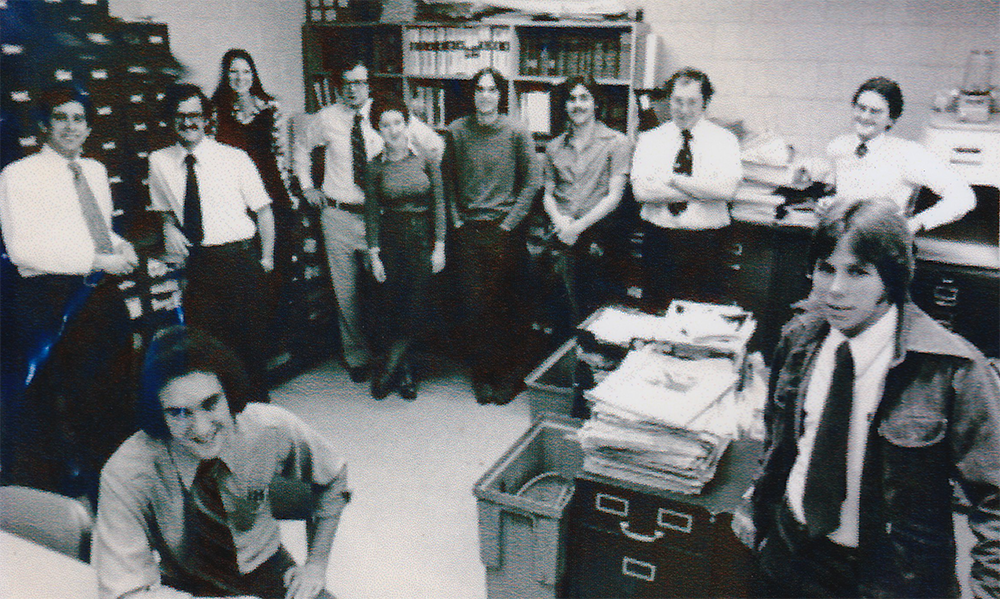 4. Was there a defining moment, personally or professionally, at CJC that set you on your current path?
In January 1977, Gainesville received a rare snowfall, which was a real treat for those of us from southern Florida. It was followed by a brutal and prolonged cold snap that turned the lawns around campus brown. One day in class, I realized none of us were listening to the teacher. We all were looking out the window. Sprinklers had come on. That meant the grass was starting to green again. The world was returning to life. For fun, I wrote an essay about the moment. When I showed it to friends, they said, "Eliot, you're not a lawyer. You're a writer."
5. What do you hope to accomplish in the next five years?
Now that I've embarked on a post-retirement second career as an author, blogger and lecturer, I hope in five years to have a national audience. By then, I'll be in my 70s. But I recall an editor at the Post once asked me what I planned to do when I retired. I said, "Jimmy, if I retire tomorrow, and live to 100, I will die before I get to writing all the books that are in my head."
Posted: May 11, 2022
Category: Alumni Profiles, Careers, Digest Only, Five Questions With...
Tagged as: Eliot Kleinberg, Five Questions, Jean Chance, Palm Beach Post