CJC Student Journalist and Alum Place in Top Three in 2021-2022 Hearst Investigative Reporting Competition
University of Florida College of Journalism and Communications (UFCJC) Journalism senior Elise Elder received first place in the 2021-2022 Hearst Journalism Awards Investigative Reporting Competition. Houston Harwood, B.S. Journalism 2022, received third place in the contest, which included 67 entries from 41 schools.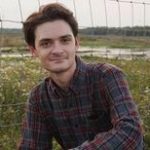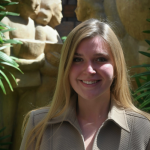 Elder has qualified to participate in the Hearst National Writing Championship to be held in San Francisco from May 20-25. Her winning entry, "Former NYPD Officers in Florida Heralded by DeSantis Include Surprises," focused on the discrepancies in qualifications of more than a dozen applicants for Florida law enforcement positions. She will also receive a $3,000 scholarship.
Harwood's third place entry, "Real Estate Agents in School Board Land Deal Are Accused of 'Working Both Sides,' Increasing Cost to Alachua County Taxpayers," focused on two prominent Gainesville real estate agents who are at the center of a controversial land deal. Harwood received a $1,500 award.
Both stories were part of Fresh Take Florida, a news service producing top-caliber investigative and political content. The reporters were mentored by Ted Bridis, Rob Hiaasen Lecturer in Investigative Reporting.
Posted: May 9, 2022
Category: Alumni News, College News, Student News
Tagged as: 2021-2022 Hearst Journalism Awards Investigative Reporting Competition, Elise Elder, Houston Harwood