Jordan Alpert and CJC Doctoral Student Co-Author Article on Clinicians Using Secure Messaging for Patient Communication
Jordan Alpert, University of Florida College of Journalism and Communications Advertising assistant professor, and CJC doctoral student Chelsea Hampton are the co-authors of "Clinicians' Attitudes and Behaviors Towards Communicating Electronically with Patients: A Grounded Practical Theory Approach" published in the Journal of Health Communication on April 5.
Alpert, Hampton, Merry Jennifer Markham and Carma Bylund analyzed and interpreted clinicians' perceptions, attitudes, and approaches toward secure messaging to communicate with patients. Their findings revealed problems including difficulty interpreting low-quality messages, the amount of time needed to devote to responding, and its potential to negatively affect the patient-clinician relationship.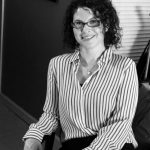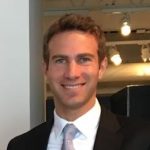 According to the authors, "The philosophical rationale of clinicians toward secure messaging was that it can improve patient care and this form of communication is already embedded within existing patient care. Overall, this article clarifies how clinicians can re-conceptualize how they think about secure messaging so that it becomes a productive, informative, and useful aspect of patient care."
They add, "Even though electronic communication is commonplace in our society and some people have decades of experience with electronic mail, understanding the unique challenges of secure messaging in the healthcare environment is essential toward developing communicative strategies."
Posted: April 6, 2022
Category: College News, Student News
Tagged as: Chelsea Hampton, Jordan Alpert