UF Names Veteran Journalist Denise Vickers as New Director of the Innovation News Center
The University of Florida College of Journalism and Communications today announced that broadcast news veteran Denise Vickers has been named the Director of the Innovation News Center (INC), the College's state-of-the-art, multimedia newsroom. Vickers will start her new role on April 18, 2022.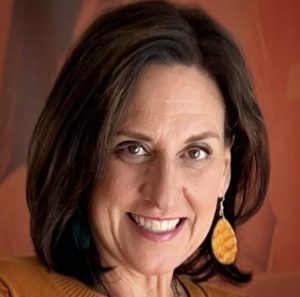 Vickers currently is General Manager of WFXG Fox 54, the Lockwood Broadcast Group station in Augusta, Georgia, where she oversees more than 45 full-time staff. Her 32-year career includes 21 years as the News Director at stations in Huntsville, Alabama; Montgomery, Alabama; Boise, Idaho; and Charleston, South Carolina. Her work earned her a regional Edward R. Murrow Award, multiple regional Emmy Awards and numerous honors from state broadcasters' associations.
"We are very excited to have a news executive of Denise's caliber lead our Innovation News Center," said Hub Brown, dean of the College. "She will bring incredible experience to what is already one of the best and largest college newsrooms in the country. Our students and our community will benefit greatly from her leadership."
The award-winning Innovation News Center provides breaking news and investigative stories to 19 North Central Florida counties. Students work alongside nine industry professionals as reporters, producers and editors, working together to report the news for the College's seven media properties, including the local PBS, NPR and ESPN stations, and companion digital and social media platforms.
"The moment I set foot in the impressive Innovation News Center, I recognized the tremendous opportunity," Vickers said. "The talented team at the INC, the esteemed faculty and most of all the enthusiastic students, convinced me I needed to become a Gator!  I'm energized to join Dean Hub Brown and the CJC Family to cultivate tomorrow's journalists through experiential learning that successfully prepares them for rewarding multimedia careers essential to our Democracy."
Posted: March 14, 2022
Category: College News
Tagged as: Denise Vickers, Innovaton News Center