UFCJC Alumna Donates $2 Million to Endow Chair in Media Trust
As part of its comprehensive effort to address the growing crisis in trust, the University of Florida College of Journalism and Communications (UFCJC) today announced it has received a $2 million endowed gift to establish The Dianne B. Snedaker Chair in Media Trust. The gift will fund a new research director in its Consortium on Trust in Media and Technology.
The fund is endowed by UFCJC alumna Dianne Snedaker, B.S. Advertising 1970 and Hall of Fame 1991. Snedaker, now retired, is former Executive Vice President and Chief Marketing Officer of First Republic Bank in San Francisco and former President of Ketchum Advertising.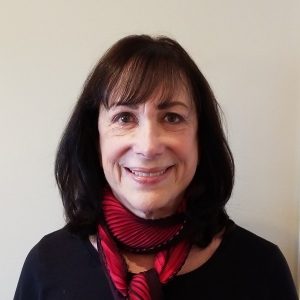 "Many of the sensibilities that I hold about journalism were formed at the University," said Snedaker.  "And I continue to value the fundamentals of integrity, honesty and objectivity in reporting world news today. I am frustrated by—and worry about—the erosion of truth as presented through many news-oriented channels, and I want to help the University and its students further a commitment to these essentials."
The new chair will be responsible for setting an agenda for groundbreaking work on trust and the role of artificial intelligence in journalism and strategic communication. The chair, who will both conduct research and teach within the College, will guide research to create tools that build resilience to disinformation, teach students to discern high-quality news, and elevate the role of fact-based information in the public square.
"We are very appreciative of this significant gift from Dianne Snedaker," said Hub Brown, UFCJC dean. "Combatting the spread of disinformation and restoring trust in media and technology is a critical priority for our College and this new research director will help accelerate our efforts."
The Consortium on Trust in Media and Technology, established in 2019 with an initial $1.25 million grant from the University, is focused on investigating how to restore and advance trust in media and technology as a vital part of civic life and the democratic process. The Consortium is a cross-disciplinary initiative designed to both understand the trust crisis and to develop interventions for citizens and institutions.
"The Dianne Snedaker Chair in Trust gives us the instrument we need to attract a world-class scholar whose work can make a real difference in improving our civic dialogue and strengthening the journalism that sustains it," said Consortium Managing Director Janet Coats. ""I'm humbled by the generosity of this gift and mindful of the opportunity it gives us to accelerate the Consortium's work and to educate the next generation of journalists and scholars."
UFCJC will conduct a nationwide search for the research director, who is expected to be announced by fall 2022.
Posted: January 20, 2022
Category: Alumni News, College News, Trust News
Tagged as: Diane Baron Snedaker, Dianne B. Snedaker Chair in Media Trust, UF Consortium on Trust in Media and Technology