Five Questions With…David Bearman
"Five Questions With…" is a series of profiles of CJC graduates and the career paths they chose.
David Bearman, B.S. Telecommunication 2001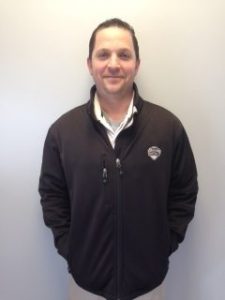 1. Tell us about your current job?
As Deputy Editor of Sports Betting for ESPN, I oversee the direction of our sports betting editorial content. On a daily basis, I work with our talent and writers on both TV and digital platforms for upcoming ESPN shows and ESPN.com articles, while managing the editors on the digital side. In addition, I work to ensure sports betting is covered on SportsCenter and sports-specific shows where appropriate.
2. Why did you choose to come to the UF College of Journalism and Communications?
I always had a passion for sports, growing up in South Florida in the '80s and '90s as a Dolphins/Heat/Panthers/Marlins and, don't hate me, Miami Hurricanes fan. During my senior year of high school, I was interested in the broadcast field and walked in to WQAM radio (in Davie at the time) and volunteered as an intern with [sports radio and TV personality] Hank Goldberg. During my school visits to UF, I fell in love with Gainesville and CJC and it was an easy decision to work in this field and become a Gator!
3. How did your time at CJC help prepare you for this current position?
Right from my freshman year, I started working at all the school stations, first at Classic 89, then WRUF-AM 850 and WRUF-TV. Covering the Gators as a reporter on radio and TV and hosting daily shows helped my communication abilities, allowed me to work with athletes, and coaches and gave me the work ethic to sustain long hours on nights and weekends.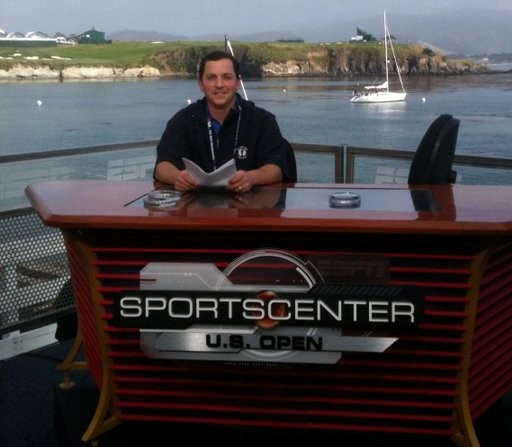 4. Was there a defining moment, personally or professionally, at CJC that set you on your current path?
At the end of the school semester in 1998, Larry Vitale, who was then the Sports Director (and my boss) at WRUF-AM 850, told me that if the Gators made the College World Series in Omaha, he'd be up for sending me. Fast forward a few weeks and I am back home in Pembroke Pines watching the Gators clinch. I receive a call from Larry telling me the credential is mine if I can swing it on my own dime. At 19 years old, I had 24 hours to find a car, flight and hotel in Omaha. After figuring it all out, I went out there on my own and covered the College World Series for not only UF, but for Florida State University and Miami, working for four different radio stations and one TV station. I knew at that moment, this is what I was born to do and I would and could do anything it takes to get there.
5. What advice do you have for students interested in pursuing a career similar to yours?
My biggest advice is to get as much work experience as you can while in school. I know there are studies and a social life, both of which you can balance with working in the field. At every step of my career, including when I was overseeing recruiting at ESPN, work experience was always the key. The diploma is always important, but without the necessary experiences, it's that much harder to get a professional job in the field. We all might laugh, but I had FIVE internships from 1996-01 in radio, TV and with the Florida Marlins.
Posted: January 18, 2022
Category: Alumni Profiles, Careers, Digest Only, Five Questions With..., Profiles, Sports, Sports Media Alumni