Frank Waddell Comments on the Effect of Reader Comments on Newspaper Stories
Frank Waddell, University of Florida College of Journalism and Communications Journalism assistant professor, is quoted in "Don't Read the Comments? For News Sites, it Might be Worth the Effort" published on poynter.com on Nov. 4.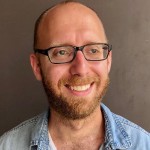 The story focuses on online newspaper comments. Some papers have discontinued the option of online discourse around an article, while others allow it as a way for readers to engage with content.
According to Waddell, a small portion of total news consumers may generate online comments and their behavior can still have a broad impact.
"I'm sure the blending of social media with traditional media had a lot of potential for good, but in many ways it portents a lot of chances of a very small segment of the readership to co-opt the story," he said.
Waddell explains that it comes down to heuristics, or mental shortcuts people use when evaluating information.
"If you see a bunch of individuals online who are leaving negative comments on a news article, you might think most people are evaluating this news as low quality," Waddell said. "When asked to evaluate the news yourself, you might also think the news is more negative relative to someone who reads that same article without comments."
Waddell said that data shows that positive online comments are far less effective on public opinion than negative ones.
"While critical comments will always undermine credibility," he said, "very rarely, if ever, do we see a boost to credibility when the audience is positive. The future of comment sections will be determined by their usefulness for the audience and the financial incentives for the news organization."
Posted: November 4, 2021
Category: College News
Tagged as: Frank Waddell