Jasmine McNealy to be the Featured Speaker for Upcoming Virtual Race + Data Science Lecture Series
Jasmine McNealy, University of Florida College of Journalism and Communications associate director of the Marion B. Brechner First Amendment Project and associate professor, Media Production, Management, and Technology, will be the guest speaker for the virtual Columbia University Data Science Institute Race + Data Science Lecture Series on Dec. 8.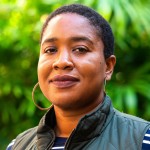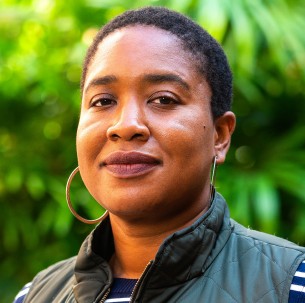 The aim of the lecture series is to advance research in the areas of race and data, engineering, and computational science. McNealy will speak on "Design + Power: Policy for the Ecology of Influence" focusing on platforms, apps, and other technology used to create persuasive environments.
She will explain the ecological approach to data governance by examining the interactions, relationships, and connections that design provokes in data systems. She will also examine the role of policy in reshaping these persuasive systems with the goal of mitigating or stopping the possible harm from data collection.
Registration for the online event is available at https://www.eventbrite.com/e/race-data-science-jasmine-mcnealy-university-of-florida-tickets-165323361625
Posted: October 25, 2021
Category: College News, Diversity News and Profiles, Marion B. Brechner First Amendment Project News
Tagged as: Data Science, Jasmine McNealy