Rachel Grant and CJC Doctoral Student Examine Immigration Resistance in Popular Television Show Reboot
Rachel Grant, University of Florida College of Journalism and Communications Journalism assistant professor, and CJC doctoral student Hayley Markovich, are the co-authors of "'Then We Show Ourselves": Resisting Immigration in 'Party of Five' Reboot," a chapter in the book Immigrant Generations, Media Representation, and Audiences published on Sept. 28.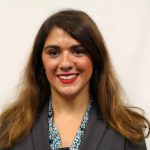 The book is one of the first volumes to concentrate on both foreign-born Americans and U.S. born children of immigrants in relation to representation in film and media. It examines how second-generation Americans engage with texts and media and how these interactions with their cultural identification.
In the chapter, Grant and Markovich examine the recent reboot of the television series, "Party of Five," which follows five Mexican siblings as they survive together after their parents were deported to Mexico.
Drawing on transnational feminist studies, the authors used critical discourse analysis to explore the series and found three main discourses including community building as outsiders, gendered Intersections, and race and non-Western resistance.
According to the authors, "The show's usage of U.S. immigration and foreign policy serves as a backdrop and allows for complex storylines to disrupt the mainstream narrative."
Posted: October 4, 2021
Category: College News, Student News
Tagged as: Hayley Markovich, Rachel Grant