PR Grad Leads White House's Effort to Connect with Black Community
By Lenore Devore, B.S. Journalism 1984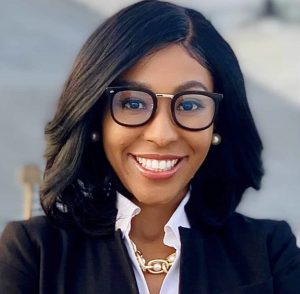 Public Relations majors don't always appreciate the skills they can learn in a reporting class, but Erica Loewe, B.S. Public Relations 2011, said that class was the most instrumental she took while in the University of Florida College of Journalism and Communications.
"It was the best and worst class I've ever taken in my life," said Loewe, 31, who recently was named director of African American Media at the White House.
"It was the best because it really set the bar high for ensuring accuracy and that you're producing the best quality of work. It was the worst because if you made a typo, you basically failed the assignment. I took it twice. That was one of the best lessons I ever learned in addition to just fostering a commitment to accuracy and excellence."
It also taught her how to navigate difficult situations. "It's easy to fail, but there were ample opportunities to get extra credit. So there were ways to succeed, but you had to be a little creative."
A native of South Carolina who grew up in Miami, Loewe always wanted to attend UF, but she had no idea what she wanted to do. She thought advertising might work, but ended up in public relations.
As director of African American Media, she said she's come full circle. "When I was a White House intern 10 years ago, I interviewed for a full-time position. I wanted to stay. It didn't happen at that time."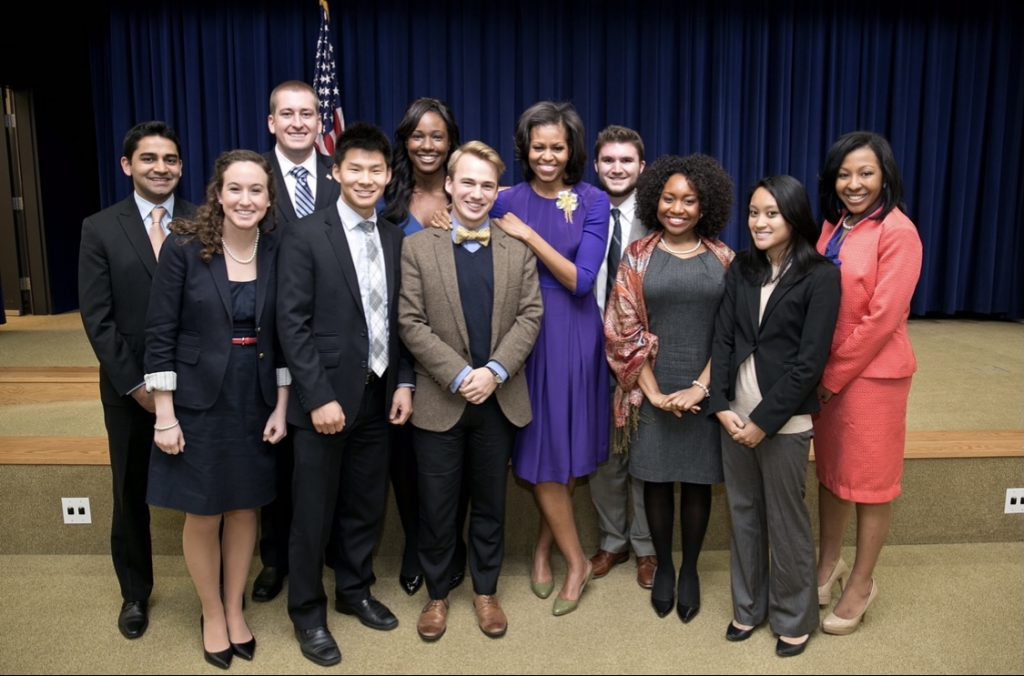 She wasn't ready to leave her previous job, she said, "but when the White House calls, you must serve." Two weeks in her new job, she said her "primary role is to ensure access to information for the Black community. The president said in his acceptance speech that the Black community had his back and he was going to have theirs." Her job is to make sure their needs are heard, do what she can to fulfill their wishes and keep lines of communication open.
When dealing with others, she recalls taking classes with Public Relations Professor Mary Ann Ferguson. "I associate her with being an ethical and responsible human being. It's very much basic decency that she taught and exhibited through who she was. She taught basic professional decency that can sometimes be lacking in this environment."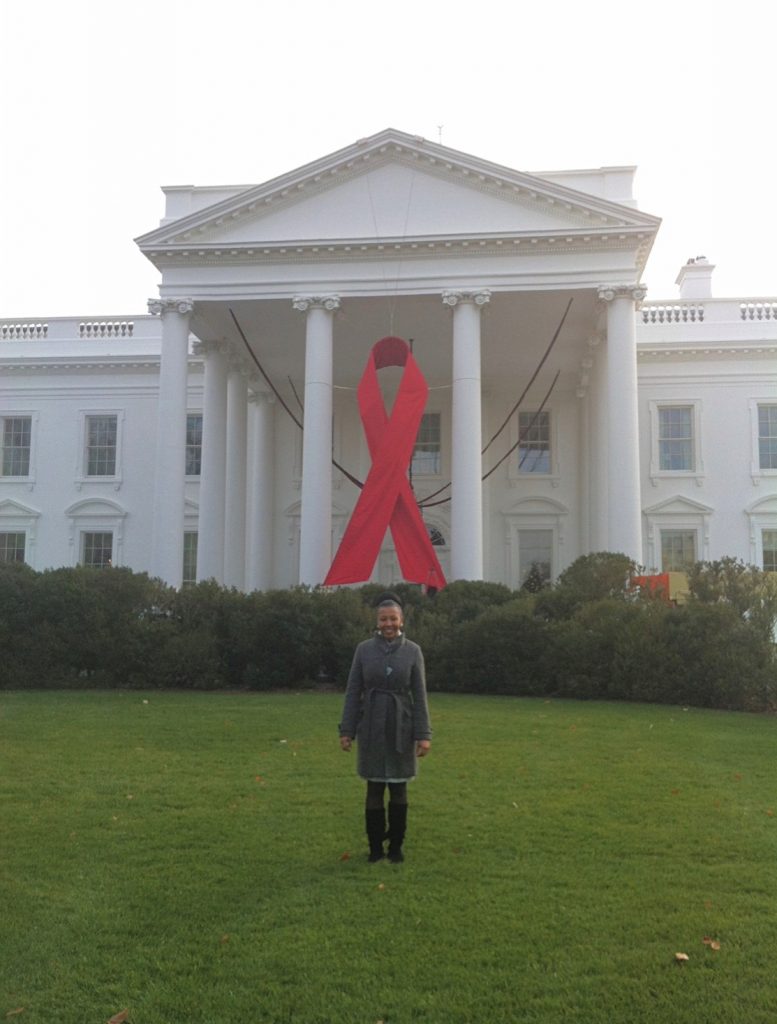 Loewe also learned a lot working as a student assistant in UF President Bernie Machen's office. "The UF president's office offered a lot of opportunities to work your way up, learn and make contacts. The opportunities felt endless."
Loewe continued to work in Machen's office as the events coordinator and interim director of Events and Commencement for a year after graduation. "The entire President's Office team was very instrumental not only in my positive experiences at the university but going forward."
Melissa Orth, who she worked with there, helped Loewe get her first internship in Washington, D.C. "It was a launch pad for me. I owe UF a lot."
With Orth making a connection, Loewe landed a job as a clerk for the BGR Group, a former political consulting firm for UF. "Their general counsel is a huge Gator fan and his kids were Gators. He was really open in wanting to be helpful to Gators."
She then landed an internship at the White House before working her way up at another top political consulting firm formerly known as the Podesta Group. Before joining the White House staff, Loewe also worked as deputy communications director for House Financial Services Committee Chairwoman Maxine Waters and then House Majority Whip James E. Clyburn.
Loewe landed the jobs at times when their own careers were soaring to new heights. Waters had just become the first woman and first African America to head the committee. "It was shortly after she became known as Auntie Maxine. Mr. Clyburn, it felt very similar. He was very instrumental in the presidential campaign, and I started during campaign season. They were both incredible learning experiences for me."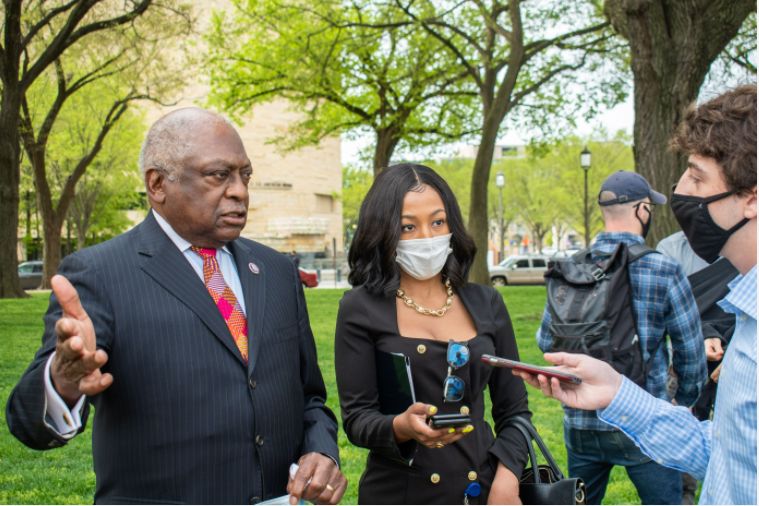 She credits her relatives with introducing her to public service at an early age. Her father worked in the nonprofit sector and took her to events and workshops focused on economic empowerment and business development. Her mother worked for a city commissioner, so she spent a lot of time after school at city hall. Other relatives were active public servants in the Gainesville community.
"I have always been around people who lead and serve, to some extent." Serving comes in many forms, and right now her heart has her helping her mother, who is battling Alzheimer's disease. As the disease progressed, she moved her mother from Florida to D.C. to live with her. She's grateful her mother still remembers her. "She has never forgotten who I am. Each year, new parts of the disease begin to expose themselves."
At UF, Loewe started as a mentee in the Minority Mentor Program, where she was paired with Dr. Tyran Butler in the College of Education. Butler exposed her to the city and opportunities at the university, and introduced her to friends and colleagues. "Those women really took me under their wing. They fed me. They taught me a lot."
Her heart hasn't left UF, and she's found a new way to give back. This summer she will begin a term on the board for the UF Alumni Association. "I owe the university a lot. If it had not been for UF, I don't know that I would be able to say I work at the White House now."
Posted: September 8, 2021
Category: Alumni Profiles, College News, Profiles
Tagged as: Erica Loewe, Mary Ann Ferguson