Iman Zawahry's Film, "Americanish," Receives Third Film Festival Audience Award
Iman Zawahry, University of Florida College of Journalism and Communications Media Production, Management, and Technology lecturer and award-winning filmmaker, recently received the Audience Award for her film "Americanish" from the Asian CineVision Asian American International Film Festival.
This is the third Audience Award for "Americanish." The film also received the honor at the 2021 New York Asian Film Festival and CAAMFest 2021 in San Francisco.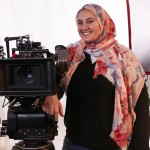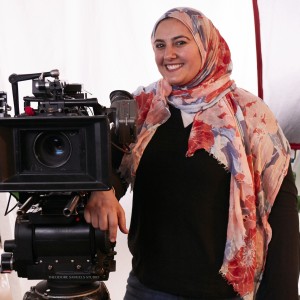 "Americanish" is the first American Muslim romantic comedy made by American Muslim women and Zawahry's first feature-length film. Zawahry served as the American Muslim director to Aizzah Fatima's Pakistani-American Muslim lead acting, and the pair co-wrote and co-produced the romantic comedy.
The next screening for the film will be at the Los Angeles Asian American Pacific Film Festival on Sept. 24.
Posted: September 7, 2021
Category: College News, Diversity News and Profiles
Tagged as: Americanish, Iman Zawahry