Jasmine McNealy Authors Editorial on Blockchain Technology for Use in Civic Engagement
Jasmine McNealy, University of Florida College of Journalism and Communications Media Production, Management, and Technology associate professor and associate director of the Marion B. Brechner First Amendment Project, was an editor and author of an editorial for "Theories and Applications of Emerging Technologies in Civic Engagement," a special issue of  frontiers in Blockchain published on May 31, 2021.
In her editorial, McNealy comments on how blockchain technology is being tested for use for civic engagement. While blockchain technology is most often associated with cryptocurrencies, scholars, practitioners and government officials are investigating the possibility of using this technology to remedy some of the most pressing social issues.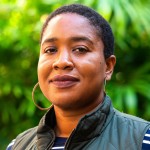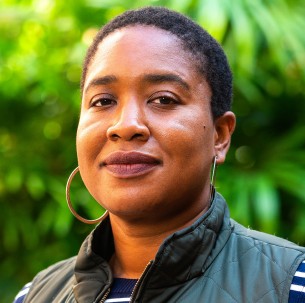 However, scholars have questioned whether this technology should be used at all. McNealy explains that some critics of blockchain technology "suggest the use of a simple database or system already available. Other critics of blockchain argue that at most technology is nothing more than a hyped-up ledger system, claiming that the distributed systems are inefficient in comparison to traditional centralized systems. A third criticism of implementing particularly permissionless blockchain is that privacy is limited because anyone can join."
"Nevertheless, blockchains are being considered for various implementations in corporate, civil society, and government sectors," said McNealy. "This special issue offers several investigations into the implications of blockchain in various civic contexts. Like industry, governments and civil society organizations have begun examining the potential for uses of blockchain technology in the administration of public services, social programs, and other municipal, and community situations."
Posted: July 14, 2021
Category: College News, Diversity News, Marion B. Brechner First Amendment Project News
Tagged as: Jasmine McNealy, Marion B. Brechner Center First Amendment Project