John Freeman Awarded Second Place in 2021 AEJMC Creative Research Competition
John Freeman, University of Florida College of Journalism and Communications Journalism assistant professor, received second place for "Poetry of the Ordinary" in the Association for Education in Journalism and Mass Communication (AEJMC) Creative Research Competition.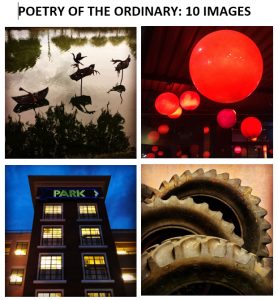 According to Freeman, "'Poetry of the Ordinary' could be used as a class assignment if pandemic times continue to limit distances and space between people. It would be a clear and effective exercise in learning to see balance, lines, foreground/background, light, moment, design, shape – and of course, because we are all self-reflective, feeling and mood."
The entry will be presented at the virtual 2021 AEJMC conference from Aug. 4-7.
Posted: June 23, 2021
Category: College News
Tagged as: 2021 AEJMC, John Freeman