CJC Places Second in 2021 Hearst Journalism Awards Intercollegiate Competition
The University of Florida College of Journalism and Communications (UFCJC) finished second overall in the Hearst Journalism Awards Intercollegiate Competition, the College's highest finish since 2008.
The Intercollegiate honor for UFCJC was based on cumulative points earned in various competitions including first in Broadcast, fourth in the Writing, fourth in Multimedia, and ninth in Photojournalism.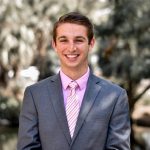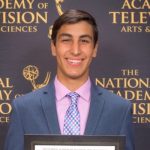 Two UFCJC student journalists were honored in the 2021 Hearst Awards Program National Championships, which concluded on June 14. Journalism senior Victor Prieto received second place in the Multimedia competition and Telecommunication senior Chris O'Brien was a runner-up in the Television competition.
The theme of the 2021 virtual competition was to tell stories of re-emergence. The students focused on how communities are coming back after enduring the limitations of the COVID-19 pandemic for more than a year.
"Way of Life," by Victor Prieto, focused on the return of running competitions for Miami triathlete Ray Perdomo and other runners who can once again enjoy the sport and social interaction.
"Out of the Gutter," by Chris O'Brien, featured the story of an avid autistic bowler and Special Olympics participant. For the first time in 18 months, the Special Olympics bowlers returned to the alley to enjoy camaraderie and competition.
O'Brien placed fourth overall in the Intercollegiate Competition to become a national Hearst finalist. Prieto was one of two students who qualified for the Multimedia championship based on high scores in previous competitions throughout the year.
A complete list of award winners is available here: https://www.jou.ufl.edu/home/about/news-awards-2-2/.
The 61st annual Hearst Journalism Awards Program is conducted under the auspices of accredited schools of the Association of Schools of Journalism and Mass Communication and fully funded and administered by the William Randolph Hearst Foundation.  The 14 monthly competitions consist of five writing, two photojournalism, one audio, two television and four multimedia, with Championship finals in all divisions.  The program awards up to $700,000 in scholarships and grants annually.
Posted: June 15, 2021
Category: Alumni News, College News, Diversity News and Profiles, Student News
Tagged as: 2021 Hearst Journalism Awards National Championships