Iman Zawahry and New Film "Americanish" Featured in The Gainesville Sun
Iman Zawahry, University of Florida College of Journalism and Communications Telecommunication lecturer, and her new film are featured in "UF Lecturer's New American Muslim Rom-Com, 'Americanish,' to Premiere May 23" published in the The Gainesville Sun on May 13.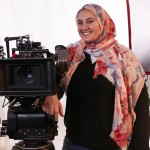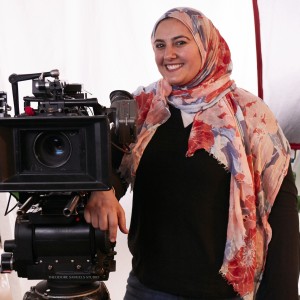 "Americanish" is the first American Muslim romantic comedy made by American Muslim women and Zawahry's first feature-length film. Zawahry served as the hijabi American Muslim director to Fatima's Pakistani-American Muslim lead acting, and the pair co-wrote and co-produced the romantic comedy.
"Growing up brown in the South, I was always othered all the time," Zawahry said. "More and more, I realized that I have the ability to tell stories, to make myself heard … It's really cool, because my 9-year-old daughter — she's able to see the story come through and also able to see me molding the story and also able to see someone who looks like her on screen."
The film follows the stories of two sisters, Sam and Maryam, and their cousin Ameera, as the three marriage-aged women navigate the complexities of romance, culture, careers, education and family in Jackson Heights, Queens, New York.
According to Zawahry, "The actors in the film each have their own identities and challenges. They tackle racism, immigration, cross-cultural understanding, sexism, religion and the balance between work and family all while entertaining viewers and showing that there is no one universal Muslim-woman experience."
"Americanish" will premiere at 5 p.m. on May 23 as the closing film of CAAMFest 2021. Tickets for the virtual screening are available online at caamfest.com/2021/schedule-2. It will also play in-person at a drive-thru showing at the Fort Mason Flix Theater in San Francisco, California, at 5:30 p.m. the same day. Future show dates and times can be found online at the movie website, www.americanishfilm.com.
Posted: May 13, 2021
Category: College News, Diversity News and Profiles
Tagged as: Americanish, Iman Zawahry