Kalisha Whitman To Serve as an Instructor for the Dow Jones News Fund HBCU Digital Media Institute
Kalisha Whitman, University of Florida College of Journalism and Communications Innovation News Center senior TV news manager, will be one of seven instructors for the virtual Dow Jones News Fund HBCU Digital Media Institute from May 26-28.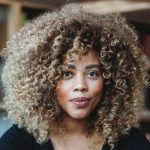 The Institute consists of three days of training in digital media to increase fluency with the latest news-gathering software and storytelling techniques including podcasting, website design, videography, social media management, data visualization, immersive projects and coding.
Whitman will introduce participants to video and audio production. The two-hour session includes interactive discussions and breakout sessions that allow participants to engage in mobile usage, interview strategies, video editing, audio tips and using low-cost, license free materials.
Based at Florida A&M University in Tallahassee, Florida, the training session focuses on digital skills that are crucial to the success of journalists in today's media industry.
Posted: May 12, 2021
Category: College News, Student News
Tagged as: Dow Jones News Fund HBCU Digital Media Institute, Kalisha Whitman