Andrew Selepak Comments on the Power of Social Media
Andrew Selepak, University of Florida College of Journalism and Communications Telecommunication lecturer and coordinator of the online master's program with a specialization in social media, is quoted in "Indian Government Takes on Twitter in Battle of Power" published on tickernews.co on April 27.
The article focuses on the Indian government's concerns about COVID-19 pandemic information that is shared on Twitter and the deletion of posts by the government.
According to Selepak, companies like Twitter are playing from their own rule book.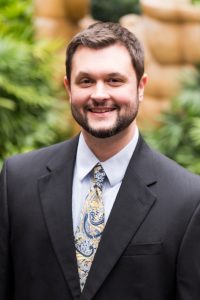 "They are applying their own rules [and] regulations to free speech regardless of local laws and regulations," said Selepak. "It comes on the back of growing concern over fake news and reliance on social media platforms for information is becoming an issue."
Selepak says the problem stems from too little oversight when it comes to the facts.
"Where that becomes a sticky situation is the fact that the information [on social media] isn't from reputable news sources. It's the most significant place for people to learn about their politicians [and] issues," he said.
Selepak was also featured in "Social Media Reality," a story on the Australian streaming news service Ticker News Live on April 27.
Selepak says that people are now going online for their news rather than using traditional media. Sometimes the information is not from a reputable news source and it can possibly by fake news.
He added, "Social media has been around for more than a decade and while some think it is at its peak, it's actually still in its infancy. New developments and the rise in 5G access will continue to have an impact."
Posted: April 30, 2021
Category: Alumni News, College News, Diversity News
Tagged as: Andrew Selepak