CJC Adjunct Instructor Featured on Florida Spectacular Podcast
Jim Ross, an adjunct instructor at the University of Florida College of Journalism and Communications and managing editor of the Ocala Star Banner, was a guest on the Florida Spectacular podcast to discuss In Season: Stories of Discovery, Loss, Home, and the Places in Between, the Florida-themed essay collection he edited and contributed to. It was published in Spring 2018 by University Press of Florida.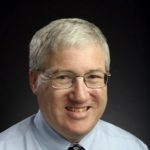 The book, "In Season," includes essays from Ross and a range of authors who have discovered the truth that everyone who has lived in the state know: When you venture into Florida you won't find what you expect…and what you do find will stay with you forever.
Posted: April 15, 2021
Category: College News
Tagged as: Jim Ross