Andrew Selepak Comments on Possible Legislative Regulation of Big Tech Companies
Andrew Selepak, University of Florida College of Journalism and Communications Telecommunication lecturer and coordinator of the online master's program with a specialization in social media, is quoted in "Big Tech Tries to Dodge Changes as Both Parties Seek Reforms" published on newsmax.com on March 25.
The article focuses on Congressional testimony by social media companies about possible legislative regulation of their businesses.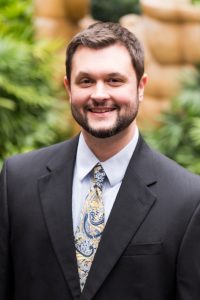 According to Selepak, "Part of the problem is the mysterious method used to decide what gets amplified and what gets buried since outsiders 'can't peer under the hood.' Under this proposal, it's conceivable that you have a platform that would decide what's a legitimate news source based on arbitrary criteria. That power could result in mainstream or larger publishers seeing even more of a revenue increase while smaller or independent publishers are shut out."
"How, across the board, it would apply to everything – from someone who owns a blog and uses Facebook to promote it to a small local community newspaper to a national media network – a lot of that determination is unclear," Selepak said. "How Facebook would treat those different news sources is unclear."
He adds, "Putting big tech in charge of determining which organizations get compensated could 'potentially kill off the diversity of voices.'"
Marisa Herman, B.S. Journalism 2013, is the author of this story.
Posted: April 1, 2021
Category: Alumni News, College News
Tagged as: Andrew Selepak, Marisa Herman