Andrew Selepak Comments on Smartphone Addiction
Andrew Selepak, University of Florida College of Journalism and Communications Telecommunication lecturer and coordinator of the online master's program with a specialization in social media, is quoted in "Why We Love Our Smartphones So Much" published on lifewire.com on Feb. 24.
The article focuses on the growing problem of smartphone addiction and the possible effects it can have on health and wellness.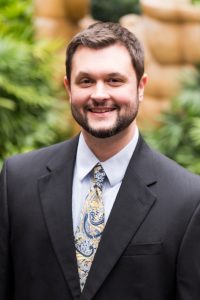 "Our phones are the first thing we look at in the morning and the last thing we look at before falling asleep," said Selepak. "We look at our phones throughout the day because our phones are constantly vibrating, beeping, and notifying us of something to look at whether it is a push notification from an app or a social media notification of a like, comment, retweet, share, or message."
According to Selepak, social media apps contribute to phone addiction because they are designed to grab attention.
"Our brains have not evolved far enough to handle the constant reward system that social media provides through our phones," he said. "So, we keep posting and commenting, waiting for that notification to go off to let us know someone, somewhere, saw what we did and rewarded our action with an action of their own of a like or comment."
Posted: March 2, 2021
Category: Alumni News, College News
Tagged as: Andrew Selepak