Andrew Selepak To Present on Social Media and Society for Florida House of Representatives Commerce Committee
Andrew Selepak, University of Florida College of Journalism and Communications Telecommunication lecturer and coordinator of the online master's program with a specialization in social media, will make a presentation on social media and society at the Florida House of Representatives Commerce Committee in Tallahassee on Feb. 17 at 4 p.m.
A copy of Selepak's presentation begins on page 34 at this link: COM Meeting Packet.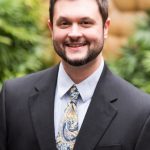 The presentation, part of a workshop on Technology Transparency draft legislation, will have limited in-person attendance and will also be live-streamed on The Florida Channel. The Florida Channel is available on over the air on WUFT-TV 5.3 or on Cox Cable channel 114 in Gainesville.
Posted: February 17, 2021
Category: Alumni Profiles, College News
Tagged as: Andrew Selepak