Andrew Selepak Comments on New TikTok Feature and Shifting Section 230 Fight to Individual States
Andrew Selepak, University of Florida College of Journalism and Communications Telecommunication lecturer and coordinator of the online master's program with a specialization in social media, was quoted in "TikTok's Misinformation Prompt Won't Be Enough for Users, Expert Says" published on lifewire.com on Feb. 8.
The article chronicles TikTok's latest feature notifying users that videos may contain misinformation.
According to Selepak, warning labels about lack of credibility will not be enough because different people often find credibility in sources they already know and trust.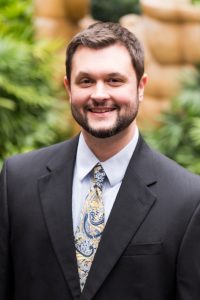 "If users start to feel they are being pushed toward sources and content that present material opposing their views, they are less likely to spend as much time on the app," said Selepak "And as we have seen from social media for a few years now, the platforms don't really care what you look at while scrolling, as long as you keep scrolling."
Selepak also was quoted in "GOP Crusade Against Section 230 Shifts to the States" published in the National Journal on Feb. 4.
The article focuses on how Republicans are shifting their fight against the perceived anti-conservative bias of social media platforms from a national forum to the states.
"I think it's a bit more of a political move than anything else," said Selepak. "They understand that a lot of people on the right are upset by the deplatforming of Trump [and] of other Republicans."
Posted: February 10, 2021
Category: Alumni News, College News
Tagged as: Andrew Selepak