Andrew Selepak Comments on Actions Against Alleged Big Tech Censorship
Andrew Selepak, University of Florida College of Journalism and Communications Telecommunication lecturer and coordinator of the online master's program with a specialization in social media, was quoted in "Gov. DeSantis Targets Big Tech Firms After Social Media Companies Crack Down on Lies, Conspiracy Theories" posted on firstcoastnews.com on Feb. 3.
The story focuses on Gov. DeSantis' plan to make alleged censorship by big tech companies a priority in the upcoming 2021 Florida legislative session.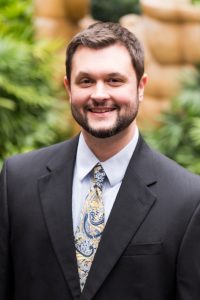 "Essentially what [the state] is trying to do is pass a law that's going to impact a global company," said Selepak. "You have to look at interstate commerce laws, at the First Amendment, a lot of legal issues. Even if the bill, when filed, does not have teeth, it is likely an effort to put large media companies 'on notice' and to encourage the federal government to pass regulations."
"The Communications Decency Act, and specifically Section 230, treats [the companies] as platforms rather than publishers, and was created before social media," Selepak said. "Users agree to terms of service when they join a platform and those terms are malleable and companies can change them freely."
"What becomes a big issue is when they change the terms of service and how it can potentially discriminate against certain individuals, against certain viewpoints," he said.
David Jones, B.S. Telecommunication 2019, was one of the reporters that contributed to this story.
Posted: February 4, 2021
Category: Alumni News, College News
Tagged as: Andrew Selepak, David Jones