Andrew Selepak Comments on Chatbots and Twitter's Birdwatch Feature
Andrew Selepak, University of Florida College of Journalism and Communications Telecommunication lecturer and coordinator of the online master's program with a specialization in social media, was quoted in "Why Building Chatbots from Dead People is a Bad Idea" posted on lifewire.com on Jan. 27.
The article focuses on a new technology that could be used to allow chatbots to emulate the personalities of dead people. This practice could contribute to the rise of fake news.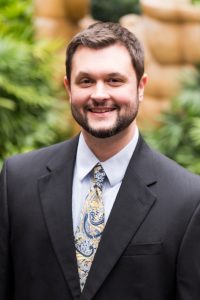 According to Selepak, the idea of bots based on real people raises a host of thorny ethical problems. "Anyone with the technology could change the words and actions of a deceased person who is no longer around to refute them."
He adds that bots based on personalities are just an extension of existing deepfake technology.
"The possibility of creating a bot that could do this would alter not just a video or an event, but an entire person's life and their influence on our society," he said.
Selepak also was quoted in "Twitter to Allow Users to Flag Content Using 'Birdwatch'" posted on ntd.com on Jan. 27.
The story focuses on how Twitter will allow users to flag tweets considered to be misleading or false. The new Birdwatch feature is meant to address the issue of misinformation.
According to Selepak, there is a lot of uncertainty about the new Twitter feature and users may be motivated to flag content based on their political persuasion.
"The issue is who are the people that are going to be chosen to [participate in Birdwatch) and then what are their backgrounds," he said. "There are lot of questions about what this is going to be and what the final version of it is going to be."
Posted: January 29, 2021
Category: Alumni News, College News
Tagged as: Andrew Selepak