Andrew Selepak Comments on Social Media Harassment
Andrew Selepak, University of Florida College of Journalism and Communications Telecommunication lecturer and coordinator of the online master's program with a specialization in social media, was quoted in "Online Harassment Strengthens in the U.S." posted on ntd.com on Jan. 22.
The story focuses on the growing problem of harassment on social media platforms.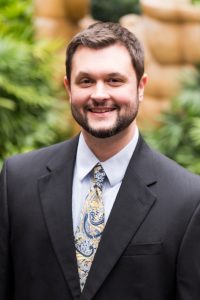 According to Selepak, online harassment has increased, particularly on Twitter, since the platform allows users to be anonymous when engaging with strangers. This creates more opportunity for cyber bullying.
"It's supposed to create an environment where we have an open dialog." said Selepak. "But because of our offline environment and because of the divisiveness of our politics, it's created an environment where it is very much about fighting and expressing anger and sometimes disagreeing with people whose opinions that are different than your own."
He adds that people should use social media with the purpose of promoting what the platform is for, to uplift people and to exchange ideas.
Posted: January 25, 2021
Category: Alumni News, College News
Tagged as: Andrew Selepak