Andrew Selepak Comments on Parler Lawsuit
Andrew Selepak, University of Florida College of Journalism and Communications Telecommunication lecturer and coordinator of the online master's program with a specialization in social media, was quoted in "Parler Fights Back with Lawsuit" posted on West Palm Beach, Florida NBC-affiliate WPTV.com on Jan. 11.
The story focuses on the Parler app being removed by three tech companies due to violent content and its ensuing lawsuit.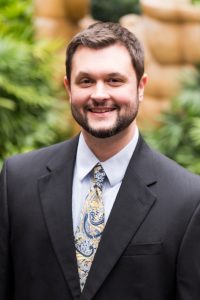 "I think where the big concern is, that a platform can be completely taken off the internet, and this is something that can happen to any social media platform and any website," Selepak said.
"If I was to make a prediction, I would say what we will see from Parler is that they will find a way to exist moving forward. I think it's going to be a little difficult for them, but they probably won't make a return anytime soon to Apple or Google's playstores," Selepak said.
Posted: January 14, 2021
Category: Alumni News, College News
Tagged as: Andrew Selepak