Andrew Selepak Comments on Big Tech Censorship
Andrew Selepak, University of Florida College of Journalism and Communications Telecommunication lecturer and coordinator of the online master's program with a specialization in social media, was interviewed in "Big Tech Censorship Expands to President Trump" posted on ntd.com on Jan. 8.
Selpak was interviewed about Twitter, Facebook and Instagram banning President Trump's accounts following the protest and riot by Trump supporters at the U.S. Capitol on Jan. 6.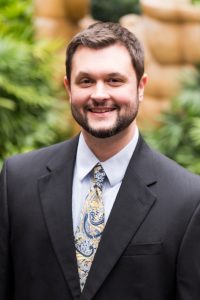 "You can't live in a country when people have two different views of what is and what is not the truth," said Selepak. "I think it sets up a pretty slippery slope when we know that tech companies can basically decide who gets to speak and who doesn't get to speak.
He adds, "We continue to live in a world where half of the country is sort of in an echo chamber of their own facts and now we are getting an echo chamber of our own social media. That's going to be a very concerning situation for all of us.
Posted: January 12, 2021
Category: Alumni News, College News
Tagged as: Andrew Selepak