Andrew Selepak Comments on Big Tech's Influence on Election and the film "Love Actually"
Andrew Selepak, University of Florida College of Journalism and Communications Telecommunication lecturer and coordinator of the online master's program with a specialization in social media, was quoted in "Big Tech's Influence in Biden Ticket, 2020 Election Raises Concerns" published in The Epoch Times on Dec. 30.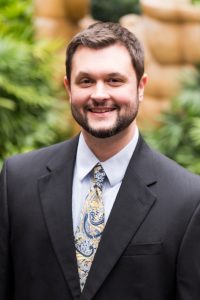 The article focuses on the perception that big tech companies have been accused of meddling in the 2020 election. Some of their employees have obtained new roles in the new Biden-Harris administration and this could reflect a renewed positive attitude toward Silicon Valley.
According to Selepak, "During the 2020 campaign, the tech companies frequently flagged posts by users as false, removed accounts, shut down pages, and limited the reach of stories and users. These restrictions and limitations are the antithesis of the marketplace of ideas that social media companies should be as platforms and instead are acting more as publishers."
Selepak was also quoted in "The Case Against 'Love Actually'" published on vox.com on Dec. 23. In the article, Selepak suggested that the film may not resonate with some viewers because of the actions of the characters and that many aspects of the movie are now outdated.
According to Selepak, viewers don't want the unexpected in Christmas movies and having actors that people know and love makes the movie a little bit easier to connect with.
"While the movie is highly unrealistic, some parts of it also provide escapism for the dreamiest of viewers," he said. "Most of us would never take that kind of leap in terms of taking these actions. It's just not the type of thing that we would do in real life, as much as we may want to."
Posted: January 5, 2021
Category: Alumni News, College News
Tagged as: Andrew Selepak