CJC Doctoral Student Elected 2021 PRSA Assembly International Delegate-At-Large
Pamala Proverbs, University of Florida College of Journalism and Communications doctoral student, was  selected as a 2021 International Delegate-At-Large for the Public Relations Society of America (PRSA) Assembly at the 2020 virtual event on Dec. 5.
The primary responsibility of delegates is to represent at-large members at the annual meeting of the PRSA Leadership Assembly. The Assembly delegates-at-large and international delegates-at-large serve one-year renewable terms.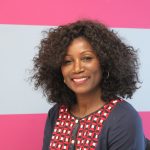 In addition to attending the Assembly, delegates are responsible for communicating with at-large members concerning PRSA events or products of particular interest to them, as well as any planned strategic initiatives affecting these members; conducting informal or formal surveys about needs and interests of members in specific areas as relevant per position; and sharing results with the PRSA Board of Directors and participate in the Leadership Assembly delegate electronic forum throughout the year.
Proverbs is the founder, senior public relations consultant and Managing Director of PRMR Inc, a public relations consultancy located in Bridgetown Barbados. She was the founding president-elect of the International Association of Business Communicators (IABC) – Barbados Chapter and was president for two consecutive years. She also held the position of IABC Southern Region Chapter Services Director for Barbados, Trinidad and Tobago and Jamaica.
Posted: December 15, 2020
Category: College News, Student News
Tagged as: Pamala Proverbs, PRSA