Jasmine McNealy is Featured in Discussion on Selling Online Privacy and Reputation
Jasmine McNealy, University of Florida College of Journalism and Communications associate director of the Marion B. Brechner First Amendment Project and Telecommunication associate professor, is featured in "Author Meets Critics: The Identity Trade: Selling Privacy and Reputation Online," a series of videos published in Advertising & Society Quarterly, Volume 21, Issue 3, Fall 2020.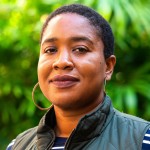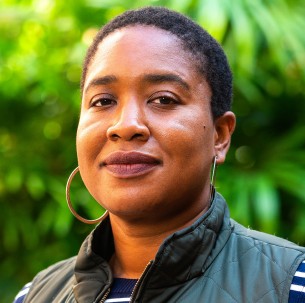 The videos include conversations with author Nora Draper, who discusses her book, The Identify Trade: Selling Privacy and Reputation Online, moderated by McNealy, Melissa Aronczyk, Mark Bartholomew, and Edward Timke. Topics included what the consumer privacy industry is; a brief history of the consumer privacy industry; the differences among visibility, privacy, and transparency; the rhetoric of self-regulation in the consumer privacy industry; the logic behind social media addiction; the role of online reputation management services; online reputation management companies' relationship to big technology companies; individual versus collective solutions for data, privacy, and surveillance problems; the high cost of online reputation tools; the importance of media literacy in looking at online reputation tools; the nature of search engine optimization (SEO); the potential for a consumer privacy and data movement; open source privacy tools; and advice for industry practitioners.
In the interview, McNealy indicates that she wants the industry to have discussions about power asymmetries.
"Organizations are using people's data and information for their own purposes, and often in ways that have disparate impacts on marginalized and vulnerable communities, especially when it comes to healthcare, finance, and law enforcement," said McNealy. "Companies need to think hard about power as well as the impact they can have based on what information they collect about people.
Posted: November 5, 2020
Category: College News, Marion B. Brechner First Amendment Project News
Tagged as: Jasmine McNealy, Marion B. Brechner First Amendment Project