Two Public Relations Events Feature CJC Faculty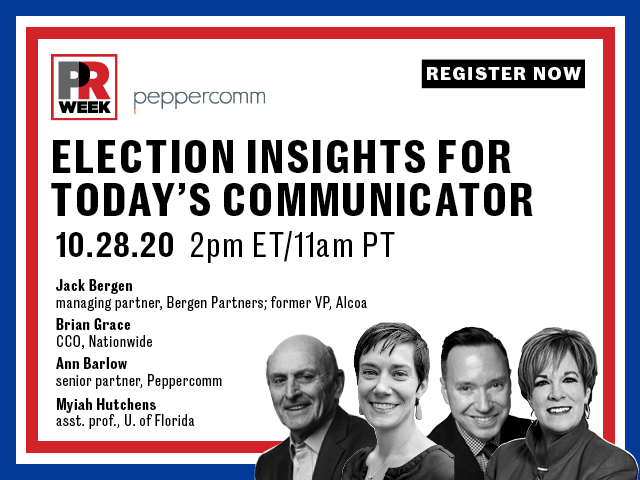 On Oct. 28  at 2p.m., Public Relations Assistant Professor Myiah Hutchens will participate in a panel discussion on "Election Insights for Today's Communicator."  Topics will include:
Identifying what stakeholders need to hear and recognizing where and when they will be receptive to it
Pivoting your external and internal messaging in real time
Comparing and evaluating the emotional spikes from both election cycles and their impact on stakeholder behavior
Staying politically neutral as you manage internal communication and productivity.
For more information and to register, go to: https://bit.ly/3m7nGkA.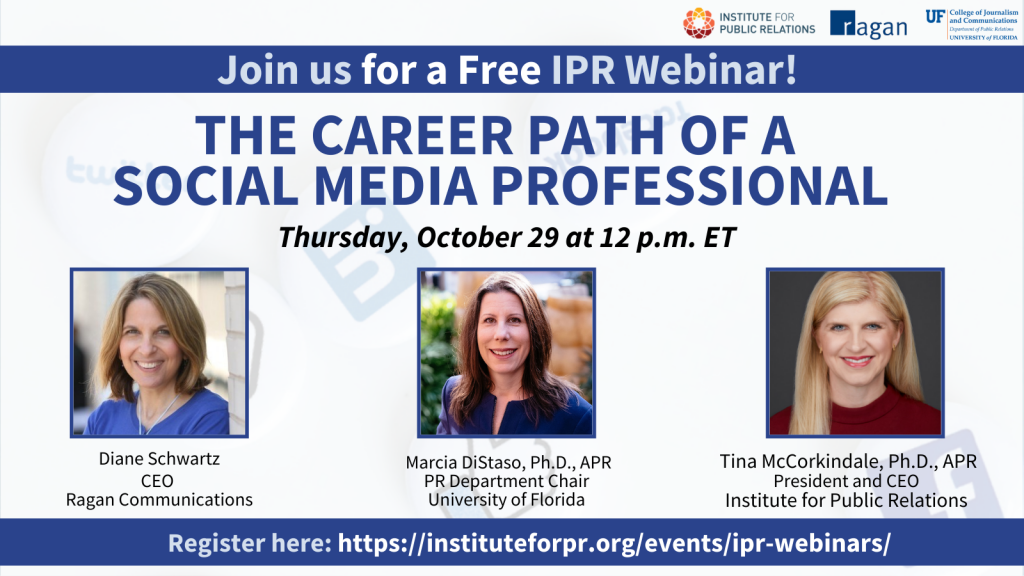 On Oct. 29, Public Relations Department Chair Marcia DiStaso will participate in an Institute for Public Relations webinar "The Career Path of Social Media Professional," based on her recent research study. The panel will discuss the key findings from the report and what the future looks like for future social media managers.
For more information and to register, go to: https://instituteforpr.org/events/ipr-webinars/
Posted: October 20, 2020
Category: College News