Andrew Selepak Comments on Legal Protections for Social Media Campaign Messages
Andrew Selepak, University of Florida College of Journalism and Communications Telecommunication lecturer and coordinator of the online Master's Program with a specialization in social media, was quoted in "Social Media Platforms: Should Their Legal Protections Be Curtailed?" published in CQ Researcher on Oct. 2.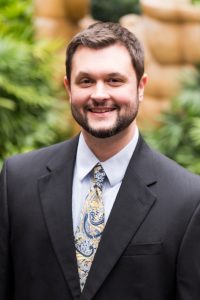 The article focuses on Section 230 of the Communications Decency Act, which affords legal protections for content placed on social media platforms. Platform content has become a prominent feature of the 2020 Presidential Campaign.
"Traditional media campaign messages don't work anymore," said Selepak. "Candidates instead have to reach out to people where they are and relate to them in a personal manner. We consume social media up close on our phones."
He adds, "Politicians, political action committees and lobbying groups know they can reach a target audience with a hyper-focused message at a fraction of the cost compared to traditional media. With the ability to target messages to specific audiences, these messages are also more effective."
Posted: October 7, 2020
Category: Alumni News, College News
Tagged as: Andrew Selepak