Andrew Selepak Comments on Hate Group's Trending Status on Social Platforms After Presidential Debate Mention
Andrew Selepak, University of Florida College of Journalism and Communications Telecommunication lecturer and coordinator of the online Master's program with a specialization in social media, was quoted in "Proud Boys Trending After Being Mentioned During Debate" posted on WPTV.com on Sept. 30.
The story focuses on the increased social media coverage a far-right extremist hate group received after a mention during the debate between President Trump and Joe Biden.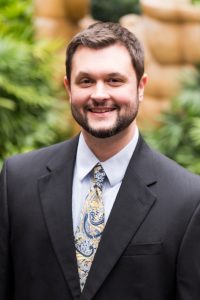 "What essentially the President did for the Proud Boys and those associated with it, he gave them a retweet, he gave them an appearance, he made them trend, he made them known on social media. That's better than any retweet," Selepak said. "And it did happen because Joe Biden specifically asked him to denounce that organization and he could've picked any organization out there, but we also have to consider the fact that if Joe Biden mentioned literally any other group we'd be talking about them today."
Chris Gilmore, B.S. Telecommunication 2012, a news anchor and reporter for WPTV-TV, the NBC-affiliate in West Palm Beach, Florida, reported the story.
Posted: October 2, 2020
Category: Alumni News, College News
Tagged as: Andrew Selepak, Chris Gilmore