Gwen Rahn Fulfills a Dream and Becomes a Creative Force in NYC
By Stephanie Cornwell, B.S. Journalism 2020
A Gator fan born in Bulldog territory, Gwendolyn Rahn, B.S. Journalism 2011, converted her passion and drive into an award-winning creative force in her dream location: New York City.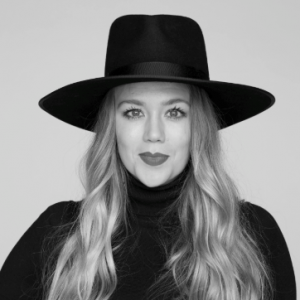 Rahn knew she was meant to write, to be a Florida Gator, and to move to New York after graduating. She had to get there. And she did.
Her dad jokes that she took the first plane to New York after graduating – and he's not that far off. About three days after graduation, Rahn moved to the city to start her position at Vogue, where she worked on the publishing side of the fashion magazine with a focus on digital.
She began her career at the height of opportunity for someone interested in digital advertising.
At the time, the media landscape was going through a massive digital transformation. Brands were demanding more from media companies; they didn't want just a page for their product, they wanted an experience that the audience could relate to and engage with.
In 2013, she left Vogue to join InStyle magazine, then owned by Time Inc., and was a founding member of InStyle STUDIOS, an award-winning, in-house branded content studio. Around the same time, at the young age of 25, Rahn and a colleague successfully pitched the idea of Media Upstarts to the CEO of Time, Inc.
Media Upstarts was created for other millennials in the company who also wanted training, field experience and mentorship from executives. The group not only served those interested in getting ahead in their digital career, but also was a focus group to see what millennials thought about products and services.
Her first recognition was by Folio in 2015 for Magazine Brand Leaders: Rising Stars Under 30, specifically for her work on Media Upstarts.
She then moved to POPSUGAR, owned by Group Nine Media, a completely digital forum that was female founded and female focused.
As the founder of POPSUGAR's Creative Services Group, Rahn was managing teams that would run multiple million-dollar campaigns. One particular project she's proud of is POPSUGAR Play/Ground, a 15,000-person festival in New York City.
"After that, I thought, I can literally do anything," she said.
Projects like these — crazy ideas that no one knows how to execute — are the puzzles that Rahn lives for. The fun isn't in knowing how to do everything perfectly, it's in the freedom to try new ways to push the envelope.
"I have an insatiable desire to build things," she said. "It's what gets me out of bed in the morning — knowing that I'm in an industry that allows me to constantly be forward thinking and doesn't give me the luxury to get comfortable."
She is now the Vice President and Founder of Group Nine Media's Client Services Group, where she provides market solutions and creative advertising for brands such as POPSUGAR, Thrillist and The Dodo.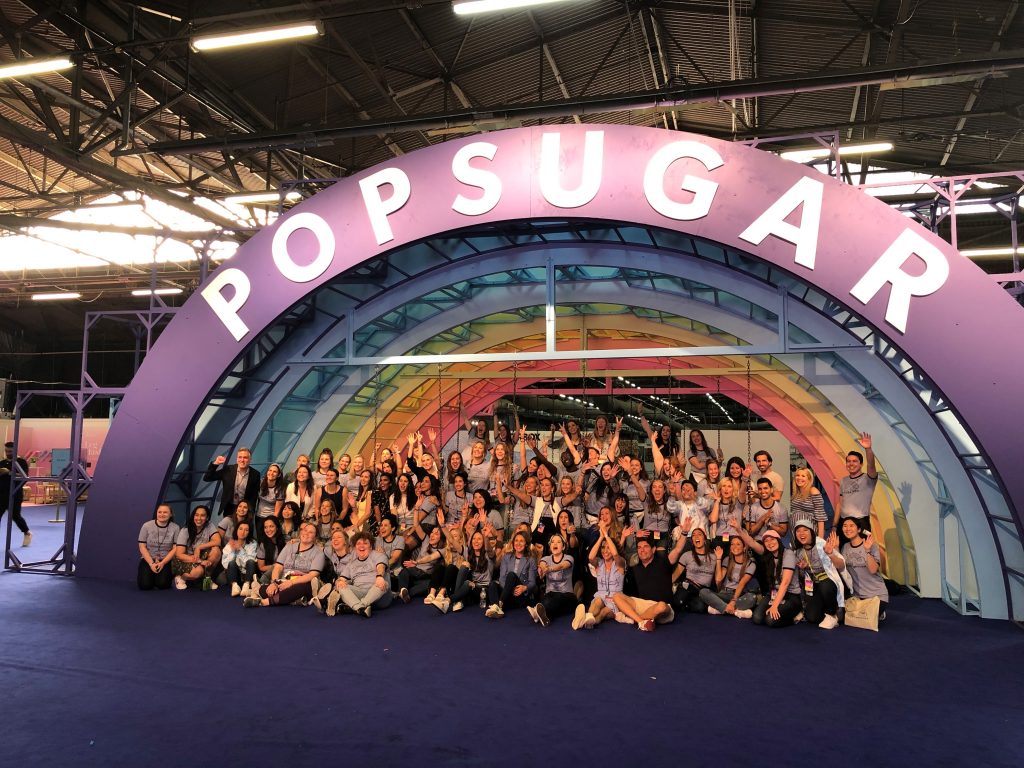 Rahn says she felt the pressure of fast-paced, competitive environments. To be creative, to take an idea and bring it to life, requires taking risks. But she craves the challenge.
"It's intoxicating," she said. "I have a duty to this industry. What you're learning far exceeds just the process — you're learning how to build relationships and problem solve."
She never let her career happen to her. She saw where she wanted it to go, and took it there. But she doesn't claim to have all of the answers. In fact, Rahn insists that to be successful in the field, you should never know everything, and the ones who claim they do should be avoided at all cost.
"You don't get ahead in media and communications by knowing everything. You succeed by not being afraid to be wrong, and being open to the ever-changing landscape that is media," Rahn said.
The best advice she received was from Joe Ripp, who was at the time the CEO of Time, Inc. He told her that you should always be operating at a 75 percent competency threshold, and to be 25 percent incompetent. That 25 percent is what pushes you to learn and grow. When you hit 100 percent competency, you get bored and lazy.
Rahn urges CJC graduates to be flexible, to understand that they are armed with foundational skills such as oral argument, excellent writing, critical problem solving abilities, unbiased reporting, and that they can do anything with those skills. She urges students to connect with former Gators in a thoughtful, well-informed way and to be genuinely curious.
Entering CJC, her dream was to be fashion editor at a magazine. She remembers taking Journalism Professor and Department Chair Ted Spiker's magazine class, where she was named Editor-In-Chief of Orange and Blue magazine's first digital issue, launching her journey to where she is today.
In March 2020, Rahn was named one of Digiday's 2020 Future Leaders in Media because of the team she created at POPSUGAR Creative Services Group, which later became Client Services Group at Group Nine Media.
Her next step: complete her MBA at Cornell University and one day start her own company. There is no doubt she will be breaking new ground there as well.
Posted: September 14, 2020
Category: Alumni News, Alumni Profiles, Profiles
Tagged as: Gwen Rahn, Gwen von Rahn