Andrew Selepak Comments on OAN Popularity and Facebook Plans During the Upcoming Election
Andrew Selepak, University of Florida College of Journalism and Communications Telecommunication lecturer and coordinator of the online Master's program with a specialization in social media, was quoted in a L'Express article about One America News Network (OAN) and its extreme loyalty to President Trump. It was published on the French news website on Sept. 9.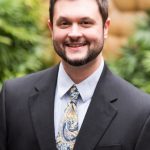 The network, founded seven years ago in San Diego by Robert Herring, began as a politically neutral network, but later changed course to support Trump.
According to Selepak, "This cable network, which is also making the buzz on social networks, is without a doubt Trump's number one supporter on television. Compared to OAN, Fox News seems almost centrist!"
"There's room for it," said Selepak. "There aren't that many right-wing media outlets in the United States, and there are millions of Republicans who want to hear the opinions they already have on their TV."
Selepak was also quoted in "Testing Social Media's Impact on Democracy" posted on NTD News on Sept. 9.
The story focuses on Facebook's plans to ban new political ads and possibly pay users to shut down their accounts before the upcoming Presidential election.
"What Facebook wants to do is to prevent them from receiving any backlash from Congress, from voters, from their employees that they didn't do enough to try and make sure that when people walked into the voting booth or voted by mail they were doing so from an informed place and not being influenced by fake news or disinformation," Selepak said.
According to Selepak, it's up to the user to decide what they want to do with the information they get whether it's from Facebook or other sources.
"What Facebook really could be doing is spending more time encouraging users to fact check themselves and go to fact-checking websites and not to simply rely on Facebook to be both the platform where we are getting content and be moderator of that content," he said.
Posted: September 10, 2020
Category: Alumni News, College News
Tagged as: Andrew Selepak