Andrew Selepak Comments on Sports Social Media During COVID and the GRE Test
Andrew Selepak, University of Florida College of Journalism and Communications Telecommunication lecturer and coordinator of the online Master's program with a specialization in social media, was quoted in "Technology Reshaping the Field of Sports Fandom" published on Aug. 7.
The article features the new role of social media will play in reshaping fandom due to changes from the COVID-19 pandemic.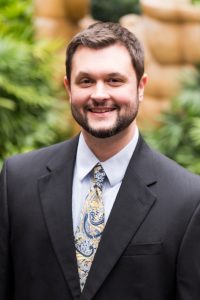 "The communal aspects of sports are missing when you can't attend games," said Selepak. "This is where the social media marketing for teams is essential. Social media accounts for professional sports teams need to provide not only the content that fans want, but the communal experience that fans crave."
Selepak added that it will be up to teams to encourage their fans to engage in second-screen experiences, with their TVs tuned to the game while they have their smartphones in their hand as they tweet, post to Facebook or follow along with specific hashtags.
"Teams could set up live feeds from the bench or get exclusive in-game interviews, hold online contests, post polls, request user-generated content and so much more," he said. "Social media is already about engagement, but with in-person engagement limited during the pandemic, this is when a team's social media has the opportunity to expand their role and get fans interested."
Selepak also commented in "What the GRE Test Is and How to Prepare" published in U.S. News and World Report on Aug. 6.
According to Selepak, GRE scores provide a metric that graduate schools use to distinguish between applicants. "It provides an 'apples to apples' comparison between two students who would otherwise be difficult to judge fairly because they have vastly different undergraduate backgrounds."
He suggests that grad school hopefuls investigate whether the grad programs they are interested in have GRE score minimums and find the average GRE scores at those programs, so they can target programs where they have a realistic chance of acceptance.
"Many grad school hopefuls could benefit from a formal GRE test-prep course, which forces them to spend a significant chunk of time on test prep and provides them with a tutor who can hold them accountable," said Selepak.
Posted: August 11, 2020
Category: Alumni News, College News
Tagged as: Andrew Selepak