Andrew Selepak Comments on Banning of Pro-Trump Online Accounts
Andrew Selepak, University of Florida College of Journalism and Communications Telecommunication lecturer and coordinator of the online Master's program with a specialization in social media, was quoted in "Trump's Twitch Channel Suspended, and Reddit Bans Pro-Trump Online Group" published in USA Today on June 29.
The article focuses on the suspension of President Trump's channel on the video streaming site Twitch and the banning of a Pro-Trump group on Reddit.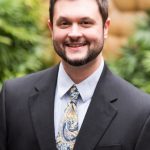 According to Selepak, institutions such as traditional media, corporate America and the education system face calls to address systemic racism, but social media is under different time pressures.
"This is being looked at under the guise of this election that is coming up in just a couple months," Selepak said. "Social media is trying to address this public conversation that is going on and understanding that what they allow or don't allow is going to have an impact on the presidential election, which is going to have an impact on the country … and the world."
Posted: June 30, 2020
Category: Alumni News, College News
Tagged as: Andrew Selepak