Andrew Selepak Comments on #BlackLivesMatter
Andrew Selepak, University of Florida College of Journalism and Communications director of the online Master's program with a specialization in social media, was quoted in "Millions Take Part in #BlackOutTuesday After George Floyd's Death" broadcast on WCJB-TV, the Gainesville, Florida ABC affiliate on June 2.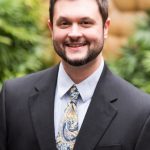 A national conversation about the Black Lives Matter movement was sparked after the death of George Floyd. The idea behind #BlackOutTuesday was to inspire people to step away from social media for one day to learn more about the BLM movement and the issues surrounding Floyd's death.
"A lot of people who are posting are also saying things like — here's ways you can donate money, here's ways you can be involved, here's ways you can be a part of this and not just some sort of slacktivism of posting a black picture … but actually doing something for the community, for the environment, for society, for culture … to try to make a difference," said Selepak.
Posted: June 4, 2020
Category: Alumni News, College News
Tagged as: Andrew Selepak