CJC PRSSA Bateman Competition Team Receives Second Place Overall in National Contest
The University of Florida College of Journalism and Communications Public Relations Student Society of America (PRSSA) Bateman Competition team has placed second in the nation in the 2020 contest.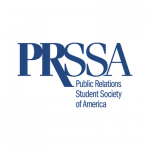 The CJC team was comprised of Public Relations seniors Sawyer Carlton, Erin France, Palak Patel, Ruth Rodriguez and Carly Rogers. Doctoral student Pamala Proverbs served as the team's advisor.
PRSSA partnered with the U.S. Census Bureau to create a challenge to develop and implement a comprehensive communication campaign that complements the current communication goals of the 2020 Census and the organization's Integrated Communications Plan.
PRSSA received 57 entries from all over the country for the 2020 competition. Of these submissions, 14 entries received honorable mention and the CJC team was one of the top three finalists chosen to present their campaigns to a panel of judges
The Bateman Case Study Competition is PRSSA's premier national case study competition for public relations students and provides an opportunity for students to apply classroom education and internship experiences to create and implement a full public relations campaign.
In the past decade, CJC received first place in both 2011 and 2015 and second place in 2012 and 2013.
Posted: May 19, 2020
Category: College News, Student News
Tagged as: Pamala Proverbs, PRSSA Bateman Competiton