Ron Rodgers Authors Article on Journalists' Conceptions of Their Roles During the Social Awakening Movement
Ron Rodgers, University of Florida College of Journalism and Communications Journalism associate professor and graduate coordinator, is the author of "The Social Awakening and the News: A Progressive Era Movement's Influence on Journalism and Journalists' Conceptions of Their Roles" published online in March and in the Summer 2020 edition of Journalism History.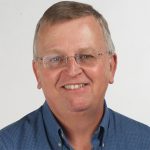 This study examines the relationship of the press to a general awakening of the social consciousness in American society, popularly known as the "social awakening," during the last decade of the nineteenth century to the early 1920s. It explores how this "awakening" influenced notions about the mission of journalism and ideas about the profession as one of service and what effect the trope of the "awakening" had on journalistic content.
Rodgers explores the long conversation, commentary, and analysis about news ethics hinged to "the social awakening" as part of a moral argument about news and service to society that trumped the demands the market made on the mission of journalism. He finds the progressive-leaning journalists, journalism educators, and other thought leaders of the time gave primacy—through the aegis of the "social awakening"—to the expanding responsibilities of news to society.
The study illuminates how the "awakening" constituted the ideal of journalists as agents in service to society and the newspaper as a public utility, leading to early soundings regarding the concept of "constructive journalism" and other service-oriented forms of journalism that still have resonance today.
Posted: April 30, 2020
Category: College News
Tagged as: Ron Rodgers