Andrew Selepak Comments on Employment Challenges for Graduating College Students
Andrew Selepak, University of Florida College of Journalism and Communications director of the online Master's program with a specialization in social media, was quoted in "Job Search Tips for College Seniors Graduating During the Coronavirus Pandemic" published on tribunecontentagency.com on April 1.
The article focuses on the difficulties that college seniors will now face as they seek internships or employment following graduation.
According to Selepak, the extra time that graduating students have now can be a benefit.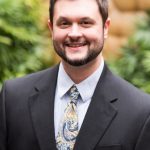 "I encourage them to use this time while they are at home and can't go out to learn and develop new skills. It is always possible to learn more and earn online certificates to develop new skills," he said. "But we often think we are too busy and don't have the time. Well, we all have the time right now."
He adds that this is also a great time for students to reach out to industries they want to work for to get information on their services and programs.
"Hopefully they will remember the students who reached out, and then offer those students an opportunity because they demonstrated a soft skill — being able to relate to another person's situation without seeming to want anything in return," Selepak said. "Every situation can be an opportunity if we look at it the right way."
Posted: April 7, 2020
Category: Alumni News, College News
Tagged as: Andrew Selepak