Andrew Selepak Comments on TikTok and Memes
Andrew Selepak, University of Florida College of Journalism and Communications director of the online Master's program with a specialization in social media, was quoted in "TikTok is Proof That People Can Make Any Social Media Network into a Dating App" published on mashable.com on Feb. 10.
The article focuses on TikTok, the latest social media platform to enter into the online dating market.
"Users aren't going on there to swipe left and right to match with someone," Selepak said. "But it doesn't mean that people are not meeting on there or starting relationships from virtual meetings over social media."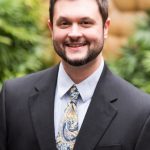 He adds, "While the innocence of love might exist with people meeting and starting up relationships after contacting someone whose video they saw on TikTok, more devious things could also be occurring as well. Which makes it something parents should consider when their child creates a TikTok account for others to view."
Selepak was also quoted in "The Role of Memes in Teen Culture" published in The New York Times on Feb. 6.
The article highlights the use of memes to celebrate, mock or satirize current and events and popular culture. They are often a defining part of how teenagers communicate in the digital world.
According to Selepak, parents should also remind their children that "memes could be made by anyone, including foreign governments and those who want to spread rumors and dissension in society."
Posted: February 12, 2020
Category: Alumni News, College News
Tagged as: Andrew Selepak