Andrew Selepak Comments on a Facial Recognition Technology and Job Search Tips
Andrew Selepak, University of Florida College of Journalism and Communications director of the online Master's program with a specialization in social media, was quoted in "As Use of Facial Recognition Expands, Travelers Worry About Privacy" published in The Washington Post on Jan. 23.
The article focuses on the controversial use of facial recognition technology to identify airline passengers instead of using identification cards and boarding passes.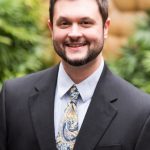 According to Selepak, the public doesn't have options in some situations. "We are not given an alternative in locations that take biometric data. Instead, we are forced to comply as companies like Disney or the government take our unique personal data and track and monitor our movements."
Selepak was also quoted in "Five Steps to Take Before You Start a Job Search" published on monster.com on Jan. 23. The article offers a list of tips that will help prospective applicants with job searches.
"No company wants to hire an employee who might embarrass the company in their social media posts, badmouthing a previous or current employer, making negative comments about customers, engaging in online arguments using vulgar language, or posting anything seen as racist, sexist, homophobic, or offensive," said Selepak. "Employers are going to search for new hires online and use what they find to eliminate candidates in an application pool."
Posted: January 24, 2020
Category: Alumni News, College News
Tagged as: Andrew Selepak