Andrew Selepak Comments on Instagram, Social Media Dissemination and TikTok
Andrew Selepak, University of Florida College of Journalism and Communications director of the online Master's program with a specialization in social media, was quoted in "19 Inventions That Have Changed the World in the Last Decade" published in Reader's Digest December 2019 edition.
According to Selepak, Instragram has become one of the largest social media platforms since its inception in late 2010. The photo-sharing app has revolutionized marketing, advertising, public relations, brand building and journalism.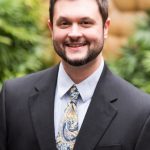 "It has given rise to the meme culture and created social media influencers. An app that once was only for images with different filters now has video, ephemeral content, and long-form video with IGTV and allowed its parent company Facebook to compete with, and replace, other platforms like Vine, Periscope, Snapchat, and YouTube," he said. "We now all look for Instagramable moments on vacation, when we go out to eat, get engaged, get married, or to showcase the highlights of our life."
Selepak commented on "How Social Media Can Give a False Impression of the Political Climate" published on rewire.org on Nov. 13.
The article focuses on political civility and how through social media, discourse can devolve and spread quickly increasing the political divide.
"We have all backed into our political corners and filter every conversation though the bubble of our own political views," said Selepak. "We de-friend people on social media that we disagree with politically, and we even tend to live in neighborhoods with politically likeminded people."
Selepak was also quoted in "Chinese App TikTok A Risk to National Security, Says Expert" published on NTD on Nov. 6. TikTok, the popular video-sharing app among teenagers and young adults, was scrutinized for its potential risks to national security.
"We know that the Chinese government has been stealing intellectual property and technology from all over the world," said Selepak. "So, if we know that the government is already acting in this way, then I think we can be pretty confident that they're going to find other means to do the same thing."
According to Selepak, people need to consider the consequences of providing private information on the internet and what it might mean in an offline environment.
"So to some extent, it is kind of the government's responsibility to protect us from ourselves, and to regulate these different social media platforms so that we have a better understanding
Posted: December 20, 2019
Category: Alumni News, College News
Tagged as: Andrew Selepak