Andrew Selepak Comments on Streaming, Fan Groups and Rating Professors
Andrew Selepak, University of Florida College of Journalism and Communications director of the online Master's program with a specialization in social media, was quoted in "Which Streaming TV Service is Right for Me?" published in Best Company on Nov. 11.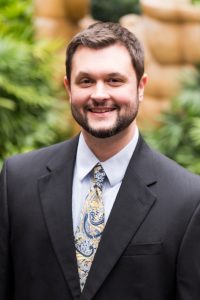 "With new streaming services coming soon, the current streaming landscape is unsustainable," said Selepak. "And while plenty of people share accounts and passwords, the inconvenience of having to switch services to get different shows and having to pay for multiple services will become too much. We will most likely see, in the next few years, streaming services buy each other out until there are only a big three, but then the cost will increase to the point of most likely being close to the cost of cable."
Selepak  also commented in "Florida Lands Starring Role" published in The Villages (Florida) Daily Sun on Oct. 27. The article focused on the boom of internet fan groups and comic book conventions which are on the rise because fans like to come together for real-life interactions. Orlando MegaCon is an example.
"Nerd mecca is Orlando, with Disney, Universal and the other attractions," said Selepak. "It would not be surprising if the state as a whole is a hotbed for it. Part of the reason Comic-Con is so popular in San Diego is its proximity to Hollywood and L.A. with the production studios. In Florida, you've got people who want to enjoy the theme parks and attractions. While big and largely funded convention companies projected the convention scene into something bigger, today's growth in numbers of convention attendees can largely be attributed to the popularity of social media."
Selepak also commented in "How I Rate My Professors as a Student" published on efor-real.com.
"One of the reasons why sites like Rate My Professor have become less popular recently is because schools are making it easier to find instructor evaluation scores online. No longer are students left to deciding on a class or professor based on one or two comments and scores on websites like Rate My Professor, but they now can see how entire classes rated a professor across multiple metrics and semesters to get a much more accurate idea about that professor and class," he said.
Posted: November 20, 2019
Category: Alumni News, College News
Tagged as: Andrew Selepak