CJC Doctoral Student Receives Spring 2020 Cancer Policy Internship in Washington, D.C.
Donghee Lee, University of Florida College of Journalism and Communications STEM Translational Communications Center doctoral student, has been selected for a spring 2019 UF Health Cancer Center (UFHCC) Cancer Policy Internship.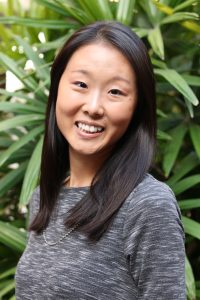 Graduate student interns work with the team at the UF Federal Relations office in Washington, D.C., on legislative support related to cancer policy. They will observe Congress first-hand and receive exposure to federal policy on education, research, healthcare and budget.
Lee will work with various congressmen and stakeholders to represent UF and the College at the national level. Her main research interests include examining the intersection of cancer and environment through message development and testing. Her current work involves collaboration with the Florida Department of Environmental Protection to develop training interventions for municipal governments to strategically communicate about environmental health.
CJC doctoral student Matthew Cretul is currently serving as a UFHCC Cancer Policy Intern for fall 2019.
Posted: November 5, 2019
Category: College News, Student News
Tagged as: Donghee Lee, UF Health Cancer Center Cancer Policy Internship