Andrew Selepak Comments on Social Media and Digital Responsibility
Andrew Selepak, University of Florida College of Journalism and Communications director of the online Master's program with a specialization in social media, was featured in "Following Your Kids on Social Media: Tips for Parents" published in Smart Social on Oct. 7.
In the article, Selepak recommends that parents seek information on how each social media platform works and how their children use it.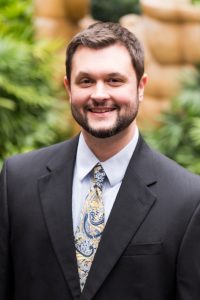 "Parents need to know social media better than their children, so they know how their child uses it and how others can contact them or engage with them," he said. "Parents may even want to invest in software to monitor their child's online activities across platforms, the internet, and even their texts."
Selepak was also featured in "Amazon Wants to Write Facial Recognition Rules" published in the Washington Examiner on Oct. 3.
The article features new legislation created by Amazon.com to regulate the use of facial recognition technologies.
"Allowing Jeff Bezos and Amazon [to] write the laws or regulations that cover any technology involving consumer privacy, especially ones involving biometric data, is like putting the fox in charge of the henhouse," said Selepak. "Big tech wants to collect as much data about us as possible to use that information to market products to us and to sell our information to other advertisers. Biometric data from facial or fingerprint recognition systems is the next step in data collection."
In "15 Things That Make Your Phone an Easy Target for Hackers" published in the October edition of Reader's Digest, Selepak warns users to not click on suspicious links in email messages.
"While most of us would not click on a suspicious link in an e-mail, there are countless posts on our Twitter and Facebook timelines with links that we don't even give a second thought to before clicking," he said. "Clicking on links through our social-media accounts could take us to sites where we could be exposed to spyware or malware or even have our devices hijacked by hackers."
Selepak was interviewed for the "Antitrust Being Redefined Says Social Media Expert" broadcast on CNBC's "Power Lunch" on Sept. 24.  The segment focused on how Big Tech is under fire amid antitrust probes. Selepak and Edmund Lee of The New York Times discussed what it means for companies and investors.
In "A Parent's Guide to TikTok: Is the Controversial App Right for Your Kid?" published in Romper on Sept. 20, Selepak commented about the popular video app that allows users to share 15 second videos that they can layer with either existing audio or create their own.
"Older kids might be drawn to make their own videos, and in doing so, they might mimic the negativity in videos in attempts to gain popularity or get likes," noted Selepak. "Behavior learned is behavior that can be imitated, particularly behavior observed on social media where users can like and share content."
In addition, Selepak was interviewed in "Tech Giants Testify in U.S. Senate Over Extremism and Digital Responsibility" posted on CGTN on Sept. 18. CGTN's Wang Guan spoke with Selepak about efforts to moderate digital content and online extremism.
Posted: October 10, 2019
Category: Alumni News, College News
Tagged as: Andrew Selepak