Andrew Selepak Comments on Social Media Profiles, Facebook Visibility and Post Effects on Democracy
Andrew Selepak, University of Florida College of Journalism and Communications director of the online Master's program with a specialization in social media, was quoted in "Spent a Decade Online? Time to Do Some Cleaning Up" published on Rewire on Sept. 9.
The article focuses on millennials and Gen Z's who have a decade or more of personal posts, photos and playlists online. These posts may seem harmless but could cause some damage.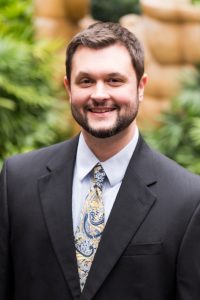 According to Selepak, "Social media is all about getting reactions: the likes, comments, retweets and shares. If a post from your past no longer reflects who you are or what you believe, get rid of it. The thing about social media is that non-controversial posts usually don't get as big of a reaction as more outrageous ones do."
Selepak was also quoted in "From WhatsApp to Facebook, Here's How Social Media Has Been Weaponized Against Free and Fair Democracy" published on wearemitu.com on Sept. 3.
The article focuses on how social media has helped democracy and also undermined free and fair governments.
"For all the negatives said about social media, what cannot be denied is that it is the greatest tool so far invented to spread awareness of an issue to the masses," said Selepak. "Politicians who didn't have the money or connections of the establishment would never be heard or have the opportunity to win office."
In"Can You Really See Who Views Your Facebook Profile?" published in Reader's Digest,  September 2019 edition, Selepak comments on Facebook's privacy policy of not allowing users to see who views their page profile.
"It would be a PR nightmare for Facebook if there was a way for non-friends to view your page and for users to know about it," said Selepak. "We all look up friends, former friends, exes, and coworkers on Facebook, and we don't want users to know when we look up their page. If this was possible, there's a chance people would spend less time on the site and thus hurt Facebook's revenue."
Posted: September 11, 2019
Category: Alumni News, College News
Tagged as: Andrew Selepak